How to activate your Ubidrop license
You can use Ubidrop for free during your 7 day trial and send as many files you like. When your trial is over, you will need to activate a license to continue using Ubidrop.
Before you begin
Have your license ready. If you do not have a license, you can purchase one.
Start Ubidrop on your Mac or Windows
Make sure your Mac or Windows is connected to the Internet
Activate a Ubidrop license on your Mac
Click on the Ubidrop icon on your menu tray, right next to your Mac's clock, and then click Manage License.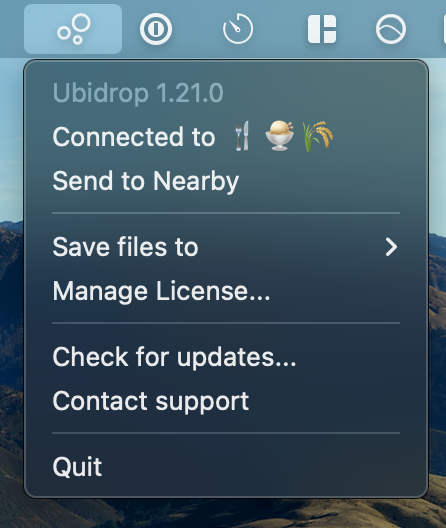 Enter your Ubidrop License in the License field, and click on Activate.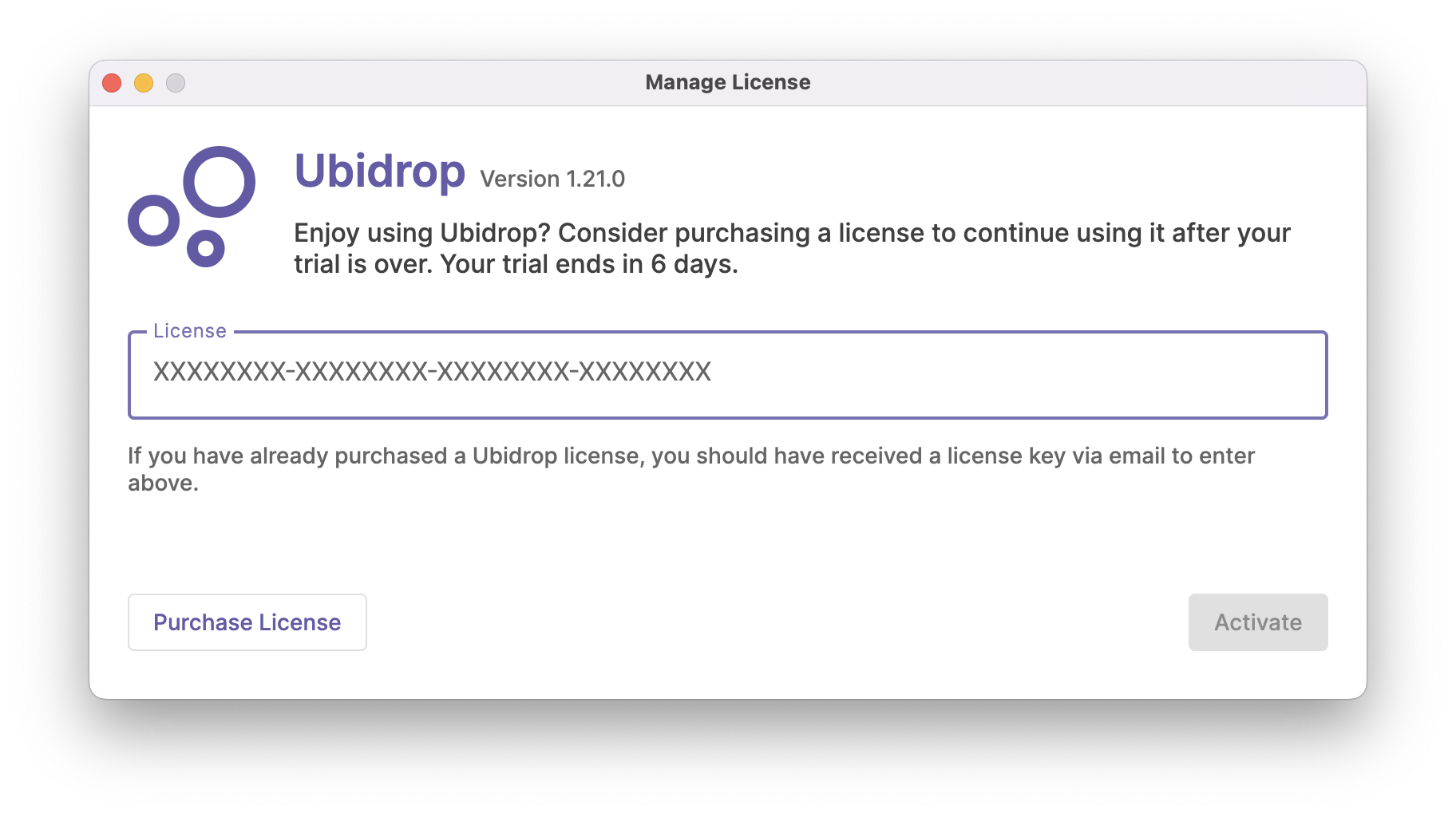 Where can I find my Ubidrop license
If you have already purchased a Ubidrop license, you should have received a licence key via email. If you cannot find your license, login to your Gumroad library and find your license there.
If you need a new license, click on the Purchase button or click here.
Published on